A very nice light for area lighting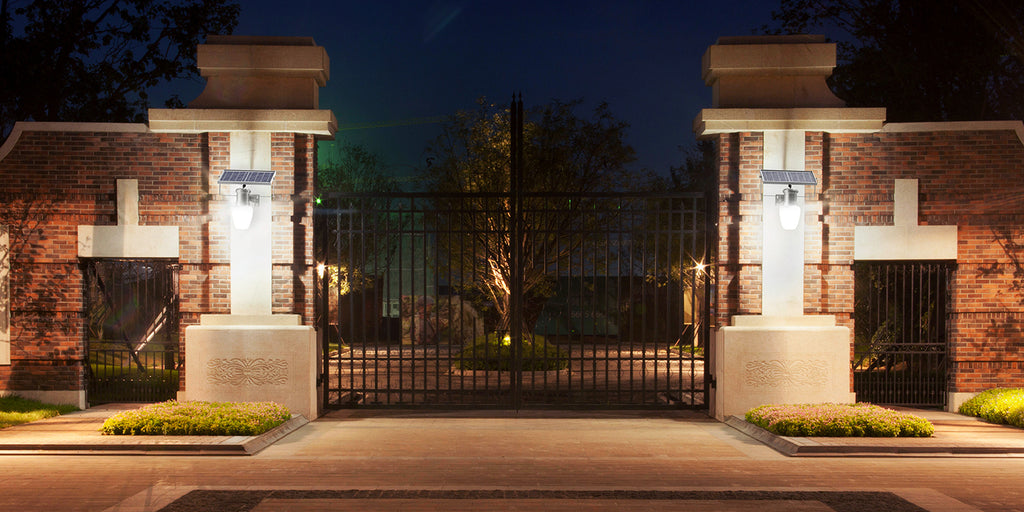 I live off-grid in a very rural location. The closest street light is 17 miles away. So, it tends to be dark on my property. I ordered this ENRGEPO Security Solar Wall Lantern Light to illuminate the door area to my shipping container and metal shed, which I use to store tools and construction material.

This light is adequate to provide area lighting, which is what I wanted it for. It is a bright cool white light that lights up a area around 50 to 75 ft. radius. Aside from my use, I think it would make a great barn door light or an area light for an RV pad or patio.

It comes well packaged with everything you'll need to install it. Assembly and installation are easy and straight forward. It also comes with a remote control, which I find to be responsive up to 25 ft. or so from the light - plenty of distance in my estimation. The light intensity can be adjusted. With the remote control, it can also be set to turn on at dusk and stay on for three hours, five hours, eight hours, or simply stay on from dusk till dawn. The remote comes with two AAA batteries in the box. I have it set to turn on at dusk and off at dawn. It stays on all night for me.

All parts are thick and sturdy aluminum with the exception of the lens, which is a solid piece of plastic that can be screwed off for cleaning or access to the LED bulbs. It is weatherproof. The solar panel has an aluminum frame with traditional high impact glass covering the solar cells, typically found on larger solar panels. The interconnecting plug, when closed, is waterproof. Make sure you mount the light in an area where the solar panel can collect at least several hours of direct sunlight during the day.

I like that the attached solar panel is fully adjustable to allow for most orientations while still collecting maximum sun. The light is designed to be mounted to the side of a building or square post. It does not come with a backing bracket to be mounted to a pole. I imagine that would be easy enough to obtain separately or make yourself if needed.

Overall, I'm quite pleased with this solar wall lantern. It provides plenty of light for my shipping container and metal shed area to the side of my cabin, which has no electricity run to them. Given its quality build, I expect it will last for several maintenance-free years.